Hey Dads!
Do you own or manage a business?
We have something special for you!
It's just our way of saying…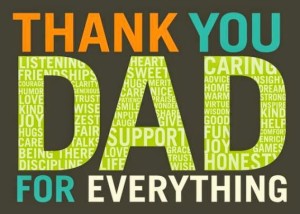 CONTACT US

 from 

JUNE 16-20
and schedule a 
*FREE ONLINE MARKETING CONSULTATION 
with

 
WEBSITE & SOCIAL MEDIA
ANALYSIS*
In addition to a consultation about your business' marketing needs, we'll also perform an evaluation of your website, an analysis of your top competitor's website AND help jump start your social media strategy with personal suggestions, posting tips, and daily checklists so you can maintain a positive and strong relationship with your current and future customers!
We'll help you:
Determine your business' current online rankings

Evaluate your website's strengths and weaknesses

Research your top competitors, what they are doing online and how YOU can do it better

Plan and start  your business' social media strategy

Get tips and checklists to easily market your business online everyday
Know a Dad who could use a Free Consultation??

Call us! 


Promotion ends Friday, June 20.

/ / /