If You Had An Integrated Online Marketing Strategy This Year, You Will Love This Shopping Season!
Online marketing is expected to influence more than 50% of all sales in retail stores this holiday season and as a small business owner, you will want to capture a part of the over $600 billion worth of holiday business transactions. Customers are going to be searching online for a host of products and you need your business to be where they can find it easily by aggressively marketing your brand and the products that you offer.
Thinking PPC?
Make sure your business and your products feature high on the search engine rankings by including the potent key terms that customers are going to be looking for especially if you are looking to capitalize on PPC this year. If you are selling a unique product that is expected to be on high demand during the holiday shopping season – optimize your PPC to get in front of your potential customers.
Save Me Social Media!
If you have not had strong SEO strategy this year you may not be able to have a strong organic SEO ranking for the 2014 Holiday Sale Hike. But there is a business saver – social media marketing! Get your social media marketing in sync right now and you may get a piece of the pie. When implementing social media marketing focus on the clients' needs and the products that excite them. By interacting with them, you could also create an interest in your products. Inform them of the wide range of options that you have for them by showcasing your line-up and deals for the seasonal sales.
Social media is also a great way to let potential customers know about the discounts and special offers you have for them. Include personalized coupons that they can redeem at your store and initiate exciting contests with awesome deals as prizes. Keep in mind that many businesses will be competing for these dollars, how hard are you willing to fight for them?
Connect with your customers over the various social media platforms like Facebook, Twitter, Instagram, Pinterest and so many more. Don't try to use all of them only the ones that are most relevant to your industry and will help you to maximize your visibility, fast and efficiently. If you have an online store, never miss a chance to redirect traffic back to your ecommerce site.
Don't Forget Mobile
The latest strategy in the field of digital marketing is mobile and tablet apps. And in a world where 56% of users own smartphones, you absolutely cannot ignore this amazing opportunity to market your business. Offer not just information of your products but also reviews from users and the possibility of ordering products online. Smart phones and social media goes hand to hand since most social media users access their profiles via phones.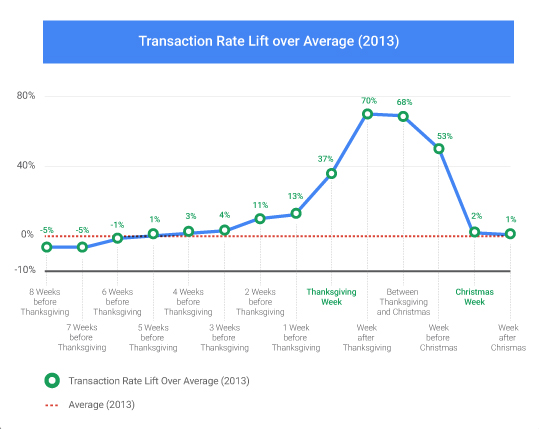 Need Some Help? #teamnulouhelp
At NULOU, we understand the importance of digital marketing, social media marketing and the potential of what it can do for your business. We can help you create a strategic marketing plan with solutions that are customized to meet your specific needs. Our experience and solutions will give you that extra edge over your competition and with 95% of all businesses using digital marketing to capture the holiday market, you need to act now. Contact our consultant and let us help you put together a strategy that is absolutely indispensable for the success of your business. This year seasonal sale boost can be your best year yet. If you need help with your business Holiday Shopping 2014 digital marketing strategy, contact us today.
Call Us Today : 877-647-2010
fb.com/nulouweb
@nulouweb
/ / /